—  8 min read
What You Need to Know About Liquidated Damages in Construction
Last Updated Nov 15, 2023
Between juggling multiple clients' deadlines, crews, and equipment, staying on schedule in construction is tough even under the best of circumstances. On top of all the other problems that arise from schedule delays, contracts between owners and contractors frequently contain a liquidated damages clause holding the contractor financially liable if a contract is breached.
What are liquidated damages in construction?
Liquidated damages are funds covering the costs for each day the project continues past the agreed-upon date of completion. These funds are typically deducted from what the owner owes the contractor for the work — eating into already thin profit margins.
Qualifying factors for liquidated damages
For an owner to even be eligible to receive liquidated damages, certain procedural and legal requirements must be met. For starters, liquidated damages are not to be used as a coercive tool.
Their purpose is to compensate the owner for real or perceived losses as a result of a project delay, not to punish the contractor. The amount per day must be agreed upon by both parties ahead of time, and specific qualifying provisions have to be met to actually be enforceable.
Date of substantial completion
Owners tend to favor liquidated damages clauses because they feel they protect them from a project delay, as well as subsequent inconvenience or monetary loss.
At the outset of a project, the owner and contractor typically agree on a "substantial completion date," defined as when the finished project will be ready to be used. Once a project is deemed substantially complete, the meter for potential liquidated damages stops running as long as any remaining finishing touches don't prevent occupancy or usage. Perfection is not the standard, only that a project is substantially complete and ready to be used.
What is the Law of Liquidated Damages in Construction?
Legally speaking, liquidated damages are defined as, "Monetary compensation for a loss, detriment, or injury to a person or a person's rights or property, awarded by a court judgment or by a contract stipulation regarding breach of contract."
Even if such a clause is mutually agreed upon in writing before the first nail is hammered, certain specific conditions must be met for the provision to be enforceable.
The importance of determining fault
In order for such clauses to carry the weight of law, it must be determined who is at fault for any delays, and whether a project delay is considered reasonable. Delays can be the fault of the contractor, the owner, or a combination of the two. That decision determines who, if anyone, is on the hook for any liquidated damages that may have accrued if a dispute winds up in court.
Project contingency planning in construction
Many contractor estimates include a chunk of the overall project budget allocated to cover unforeseen circumstances or risk factors that couldn't be predicted or accounted for, known as a contractor contingency. Contractors often face unexpected costs, including delays. Owners have contingency reserves as well, in the event work is modified while underway. If a project delay is caused by an owner drastically changing the scope of the project, it would be difficult for any reasonable person to conclude it is the contractor's responsibility.
How to calculate liquidated damages in construction
Calculating liquidated damages can be tricky, depending on the project. A commercial office tower or residential apartment building owner might have an easier time proving loss of revenue resulting from a delayed opening than say, the opening of a library or the paving of a road. If challenged in court, generally the owner must prove how they arrived at the figure they included in the liquidated damages provision in the contract. Other considerations that can be calculated for possible liquidated damages can include things like loss of rent, loss of income, storage and rental costs, and finance costs.
What is required for liquidated damages provisions to be enforced?
For example, the amount must be reasonable. Liquidated damages are not designed to punish contractors, and thus cannot be an amount that could be considered excessive or punitive. For example, $20-$25 per day for each $100,000 of the contract price would be considered a reasonable amount. The owner can't choose an amount so high that it wouldn't stand up to a legal challenge.
The owner might also be required to prove the amount is commensurate with their anticipated actual monetary losses, and how they calculated the figure in the contract. Liquidated damages' enforceability can also hinge on who is to blame for the delay, as explained above. If the owner is at fault, or directly contributed to the delay themselves, it could be a lot harder if not impossible for them to collect liquidated damages. A court could even grant a contractor an extension before the damages start accruing if the reason for the delay is deemed excusable.
Failing to meet each of these deadlines could also subject the contractor to liquidated damages, even cumulatively in the event multiple milestone dates are missed.
In the event of a late completion or missed milestone, an engineer must reasonably estimate the owner's damages in order for a liquidated damages provision to hold up in court. Those findings must adhere to the above-mentioned requirements or a judge could invalidate the liquidated damages clause.
Examples of projects where liquidated damages came into play
Examples of the disparate ways liquidated damages are calculated include two major projects in Boston. In 1986, a court ordered the cleanup of Boston Harbor, which had been badly polluted following rapid industrial development and population growth. Work for the project, which cost over $1 billion, was done by numerous contractors working side by side. The court also set specific project milestones, and the Massachusetts Water Resources Authority (MWRA) then established liquidated damages that would result from the contractors missing those deadlines.
To calculate the amount of the damages, MWRA proportionally broke down each contractor agreement to figure out what percentage of the project each contract represented. Those figures were then applied against MWRA's "extended cost" during the project, which included "the costs of construction management, design services, in-house project management costs, utilities, power, water and the wide variety of support contractors on the site during the construction period."
In contrast, Boston's Central Artery/Tunnel Project, colloquially known as the "Big Dig," was a major rerouting of Interstate Highway 93 through a newly constructed tunnel in the middle of the city. The Massachusetts Highway Department (MHD) estimated its liquidated damages using "historical data adjusted for probability of impact as well as estimates of management and other costs." This method is applied on a case-by-case basis as opposed to a blanketly like the Boston Harbor cleanup project. According to FindLaw, MHD's approach was more reasonable and less likely to be successfully challenged in court.
Strengthening Owner-Contractor-Subcontractor relationships
In order to reduce the likelihood of ending up in court over a liquidated damages dispute, such provisions should be handled methodically. Milestone deadlines should be as achievable as possible while still fitting within the owner's timeline, and liquidated damages clauses in contracts should under no circumstances be designed as a punitive measure.
Both project owners and contractors should approach any agreement in good faith, which ensures in the event that a project is delayed, a costly, drawn-out court battle can be avoided by simply following the letter of the contract. In the event of a change order, the responsible party should fairly compensate the other. In a change initiated by an owner, timelines could be relaxed. If a contractor makes a change, it behooves them to fairly adjust the agreed-upon contract price. If the contract provisions aren't designed to ensnare anybody, there's no reason a dispute should be settled any way other than amicably.
Preventing costly financial and reputational risks
Anybody wants to stay out of court if it can be avoided, and designing liquidated damages provisions in accordance with what is enforceable and fair is the best way to do that. Fighting a protracted legal battle over a missed deadline can sap even more time and resources for a company already stretched thin, which is why it's always better to abide by the contract.
This is, of course, contingent on the contract itself being airtight, fair, and unlikely to require a legal challenge to settle.
To ensure that your contracts are easily trackable, consistent, and streamlined, you need a contract management solution like Procore's. Procore provides tools to create your contracts without having to compile multiple documents from multiple locations. Procore can be customized to produce your company's contract documents to streamline the process and ensure consistency across projects.
Written by
John Biggs
John Biggs is an entrepreneur, consultant, and writer. Biggs spent 15 years as an editor for Gizmodo, CrunchGear, and TechCrunch. His work has appeared in Men's Health, Wired, and the New York Times.
View profile
Win More Work
Get discovered for relevant work on the Procore Construction Network.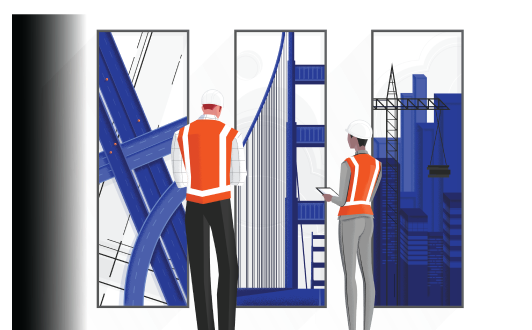 Explore more helpful resources