—  4 min read
What is Construction Contingency?
Last Updated Nov 16, 2023
A construction contingency is an amount of money set aside to cover any unexpected costs that can arise throughout a construction project. Risk management is the name of the game in construction, and including a construction contingency in your budget is the first step to protecting yourself against any unforeseen risks. Read on to learn the basics of the construction contingency budget, including types of contingencies, and a short guide to using one.
What is construction contingency?
A construction contingency is a part of a project's budget put aside to cover any unforseen costs, risks, events, or changes in scope that may affect the project's cost over the course of its life. This money is on reserve and is not allocated to any specific area of work. Essentially, the contingency acts as a sort of insurance against other, unforeseen costs.
Determining the amount of contingency is a balancing act. On the one hand, it's a good idea to have enough contingency funds to cover any uncertainties. On the other hand, it is important for business need enough cash on hand to keep construction going. Most projects will use a rate of around 5-10% of the total budget for contingencies.
Types of construction contingencies
There are two main types of construction contingency funds: contractor contingency and owner contingency.
Contractor contingency
A contractor contingency is an amount built into the contractor's anticipated price for the project to account for various risk factors that cannot otherwise be accounted for in a schedule of values.
This money is set aside to account for any errors that occur on behalf of the contractor. Accordingly, contractors consider these funds spent money. Building this extra funding into an estimate is the contractor accepting the fact that unpredictable costs are all part of the construction process.
Owner contingency
A project owner's reserve is an amount set aside for additions or modifications of the scope of the work. These types of contingencies are used mainly in guaranteed maximum price (GMP) contracts.
Any changes not included in the initial bid will have to be paid by the owner-funded contingency. Incomplete plans or owner-directed changes are the leading causes of dipping into an owner contingency fund.
How to use the contingency budget
When encountering a construction contingency clause in your contract, it is essential to keep an eye out for a few things. First, it should detail both the owner's contingency and the contractor's contingency. They should list any and all predetermined costs that the contingency should be used for.
The list could include anything from incomplete designs, construction project delays, substitute subcontractors, price increases, and any other number of unexpected costs. This is generally referred to as the contingency budget.
The contingency budget should also include a well-drafted process of how to access contingency funds. It's best to have a detailed procedure concerning notices, paperwork, and approvals.
The contingency budget should also prepare for unspent portions of the contingency fund. Are the remaining funds shared among the contractor or subs as an incentive? Or does the money revert to the one funding the contingency? It's a good idea to clarify how the contingency funds will be managed from the jump. Otherwise, deciding how to manage unspent contingencies could create some headaches.
Is contingency the same as retainage?
A construction contingency fund is not the same as retainage, but the concepts are similar. Both retainage and contingency provide what are essentially "emergency" funds. When something on the project goes awry and costs some extra money, paying to fix the issue may come from the contingency fund, or it may come from the retainage being withheld from the contractor or subcontractor who created the issue. Plus, retainage and contingency both represent about 5-10% of the construction price.
However, retainage represents an amount of the contract price that has been earned but remains withheld. It serves a purpose, but at the end of the day, it's payment owed that's being withheld. Construction contingency, on the other hand, is actual inflation of the contract price to plan for the unexpected. That, or it's funding set aside by the owner for the unexpected issues.
It might sound a bit like semantics, but that's a huge, fundamental difference between the two. Retainage represents dollars earned and unpaid — and that amount could be the difference between a construction business turning a healthy profit or losing money on a job. Contingency isn't owed to anyone, and it could even turn into a positive if the contingency fund goes unused and gets dispersed to project participants.
Written by
Alex Benarroche
24 articles
Alex Benarroche serves as Associate Counsel for Procore. His legal expertise includes construction, contracts, business, and intellectual property. Alex is bilingual in English and Spanish. He earned a J.D. from Loyola University College of Law and an M.S. in Intellectual Property and Internet Law from the University of Alicante in Spain. Originally from South Florida, Alex has called New Orleans home since 2003.
View profile
Win More Work
Get discovered for relevant work on the Procore Construction Network.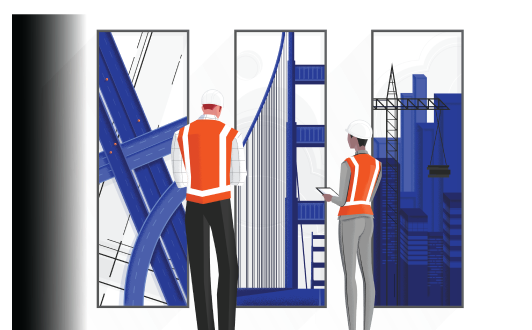 Explore more helpful resources